TAICOJAPAN NETCURY
This is a sample HeWhat are IP Cameras ?
IP cameras or Internet protocol cameras are one of the types of surveillance cameras that are used to monitor a certain area or facility for security purposes.

IP cameras are used for 24 hour surveillance and some may even be used as a motion detector camera or a network camera.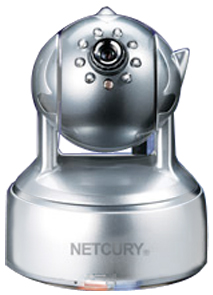 The IP camera has been found more efficient than the ordinary CCTV camera since it transmits video signals digitally via the Internet or through a computer network.

Unlike analog cctv cameras that capture images in blurry analog images, videos from IP cameras are more refined and some units can even have automatic light and color adjustments to record in any lighting and weather conditions.
IP Camera specifications
IP cameras come in different designs and sizes they also come in two types. There are centralized IP cameras that require a central receiver and recorder to handle the recording.

These cameras transmit signals to a digital video recorder to store data or video.

Another type is the decentralized IP cameras that have recording functions integrated in their system and they record on any digital mass storage media such as USB flash drives, hard disks or any attached storage device.
The flexibility of IP cameras has been recognized everywhere in the world. As long as you have a computer network, you can view any IP camera based video with just a standard web browser.

IP cameras are cheaper and easier to install since you don't need expensive wiring to connect 2 or more cameras to your network.

IP cameras come in different specifications that can be handy in any type of business or industry; you can choose from a variety of megapixels, video compression types, a wired or a wireless IP camera, different audio specifications, infrared connections and also the ability to pan, tilt or zoom.

The possibilities are endless with an IP camera.
Where to position IP Cameras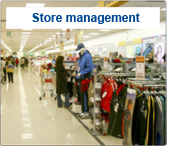 Aside from the specifications of an IP camera you would also need to consider its location. Outdoor IP cameras are no different from a CCTV camera.

They may also have housing units, mounting brackets and vandal proof lenses. Most outdoor IP cameras have the capability to pan, tilt and zoom accordingly.

These cameras often have the ability to adjust for day and night lighting and also in all weather conditions. The housing is made with tough durable aluminum casing and the brackets with bolted strong steel.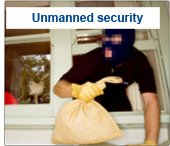 Indoor IP cameras are often placed in busy areas as well as rooms that you want high security. Indoor IP cameras may be conveniently placed in the ceiling, mounted on the walls and may also be hidden to spot illegal activity.

Businesses and offices often use the dome shaped IP camera which has a dark colored dome shaped glass cover that hides camera lenses as it pans and zooms.
IP cameras can be least expensive when bought in bulk. They may also be a part of a surveillance system along with a recording device or a security DVR, an LCD monitor, alarm systems and also motion sensor devices.